Runsom offers a wide range of custom micro CNC machining services, including 3, 4, and 5-axis CNC milling and turning, grinding, EDM, laser cutting, and others. There are abundant CNC machining services from design, rapid prototyping, and complex parts geometry to low or large-volume production for your choice. And we are always committed to producing high-quality machined parts in line with your budget and lead time demand. Think about Runsom if other CNC machine shops have no capability to complete your high-standard components.
ISO 9001:2015
certified
Tolerance as tight as
±0.02 mm
3 & 5-Axis milling
& turning prototypes
Delivery in as fast
as 1 day
CNC Machining Materials & Finishes
Choosing the exact materials and surface finishes is a vital step in the manufacturing of your CNC machining projects. Headquartered in China, more than a CNC shop, we are also a reliable supplier who stocks all kinds of materials and offers various finishing options on your demand.
Aluminum 6061
Aluminum 5052
Aluminum 2024
Aluminum 6063
Aluminum 7050
Aluminum 7075
Aluminum MIC-6
Learn more about aluminum for CNC machining.
Copper 101
Copper C110
Learn more about copper for CNC machining.
Copper 260
Copper 360
Learn more about brass for CNC machining.
Nitronic 60 (218 SS)
Stainless Steel 15-5
Stainless Steel 17-4
Stainless Steel 18-8
Stainless Steel 303
Stainless Steel 316/316L
Stainless Steel 416
Stainless Steel 410
Stainless Steel 420
Stainless Steel 440C
Learn more about stainless steel for CNC machining.
Steel 1018
Steel 1215
Steel 4130
Steel 4140
Steel 4140PH
Steel 4340
Steel A36
Learn more about steel for CNC machining.
POM (Delrin)
ABS (Acrylonitrile Butadiene Styrene)
HDPE
Nylon(PA)
PLA
PC (Polycarbonate)
PEEK (Polyether Ether Ketone)
PMMA (Polymethyl Methacrylate or Acrylic)
PP (Polypropylene)
PTFE (Polytetrafluoroethylene)
PVC (Polyvinyl Chloride)
PEI (Polyetherimide)
CF(Carbon fiber)
Learn more about plastic for CNC machining.
As machined: Without any surface treatment processing methods, the parts will leave visible tool marks and burrs, which can be completed quickly and cost-saving.
Bead Blasted: A surface treatment process to obtain a certain degree of cleanliness and different roughness on the surface of the workpiece. The surface after sandblasting is dull and matt.
Anodizing: A process of forming a layer of oxide film on aluminum products, in order to overcome the defects of aluminum alloy surface hardness and wear resistance. Many colors(such as black, red, blue, etc.)are available. Divided into Type II (normal) and Type III (hard), Type III is usually thicker than Type II and more corrosion resistant.
Powder coat: The plastic powder is adsorbed to the surface of the workpiece by electrostatic spraying to form a powdery coating, and then the powder layer is cured by heating and baking to level it into a uniform film layer. It is usually used for appearance parts, and a variety of colors is available.
Our standard tolerance for metal is DIN-2768-1-f and plastic is DIN-2768-1-m in CNC machining. The tolerance is greatly influenced by the part's geometry and material type. For the specific tolerance details of different parts, please contact us.
Linear dimension

+/- 0.025 mm
+/- 0.001 inch

Hole diameters (not reamed)

+/- 0.025 mm
+/- 0.001 inch

Shaft diameters

+/- 0.025 mm
+/- 0.001 inch

Part size limit

950 * 550 * 480 mm
37.0 * 21.5 * 18.5 inch
CNC Machining Applications
Because CNC machining can achieve a high precision without changing the material structure with good manufacturing speed, it is becoming growing common as the range of machines, control systems, and tools for CNC machining continues to expand. Our precision CNC crafted parts can be found in all areas of the industry, including:
If you are looking for a rapid prototyping manufacturer or a CNC machine shop to fabricate small, medium volume, or mass production products, Runsom is an ideal choice. Our well-trained and experienced staff manufactures parts in line with drawings on modern CNC machines,  with the highest accuracy and processing quality in all sizes. In addition, we provide professional design considerations for your CNC machining projects.
Want to get the most professional and fastest service for your CNC project? Upload your CAD files now and obtain a quote!
Why Choose Runsom for Custom
CNC Machining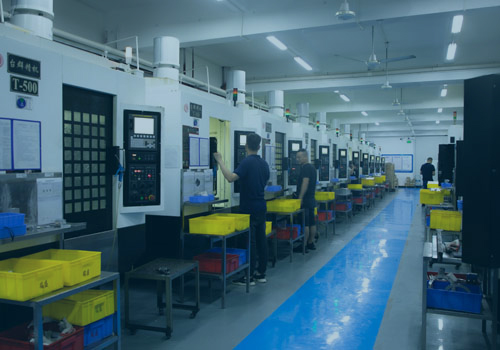 Our custom CNC machining service is faster, easier, and more affordable than traditional machine shops by means of automation.
Instant quotes within 24h - no need to keep track of quotes in your mailbox;
No demands for a minimum order volume - no limits on the order size & dollar value;
Transparent pricing - all production costs based on the design are included in our quotes;
Full Series of Materials - Choose from various alternatives of possible combinations of materials and finishes for your order;
The ability of unmatched capabilities - overperform the most of our rivals;
High assured quality by our QA teams- a standardized inspection report with every order;
Our distributed network of CNC machine shops allows each order competitive pricing.
Work With Us in 4 Simple Steps Only
Upload Your Design
Just simply upload your CAD files and submit RFQs with clear information online.
Receive Design Analysis
We'll send you design for manufacturability analysis and transparent pricing.
Start Manufacturing
Our experts will produce your parts with the required technologies and materials.
Receive Your Parts
Your parts will be delivered to your door directly with stringent deadlines.
CNC Machining Parts Gallery
The main costs associated with CNC machining can be grouped into machining time, start-up costs, material costs, and feature costs. To reduce costs you need to understand the impact of these factors on cost.
The best way to reduce machining time is to design features that can be machined quickly, for instance, choosing the correct radii for internal corners, reducing cavity depth, increasing wall thicknesses, limiting thread length, and designing holes with standard sizes.
Material costs can be reduced by considering the size of the blank required, and the cost and machinability of the bulk material (softer alloys are faster to machine).
Start-up costs can be reduced by reducing the number of part rotations or repositioning required to finish the part, for example, separating geometries into multiple parts that can be assembled later.
Feature costs can be reduced by only using tolerances when strictly necessary, removing all text & lettering, and avoiding multiple surface finishes.
For more details, please check out our guide about minimizing the cost of CNC machined parts.
Our sound quality-control system makes sense that thousands of customers place their CNC machining orders in our company. The regular check and testing starts from incoming materials to shipment, ensuring each part is produced accurately for your specifications.
We possess a comprehensive, standardized inspection report with every order to ensure quality metrics are being met, and offer a first article inspection service on orders of 100+ units. We also have multiple certifications available on request, including but not limited to ISO9001, ISO13485, and AS9100.
Follow this link to read more about our quality assurance measures.
Due to the spinning motion produced by the CNC milling machine's cutter, the surface finish of CNC machined parts will have visible tool marks. If you require a smooth, unblemished finish for your parts, we recommend choosing a secondary finish: grained finish (can only be applied to the outside of machined enclosures due to geometry) or powder coat.
CNC machining is widely used across a wide range of industries. It is common in aerospace, automotive, consumer electronics, robotics, agriculture, and other fields that frequently use metal parts. It is also widely used in medical devices, household goods, energy, oil and gas, and other consumer applications. It is one of the most common processing methods in the manufacturing field.
Runsom was established by mechanical engineers and now we have a talented and powerful team. Until now, we've written a lot of content on CNC machining over the years. You can find a selection of resources below, or you can head to our knowledge hub and filter on CNC machining to read case studies, in-depth design guidelines, and explanations of different surface finishes.
We've also written a complete engineering guide to CNC machining, which has been updated for 2020. Here you can learn about how many different kinds of mills and lathes work and the different materials available, so you can easily figure out their benefits & limitations. You'll also learn the basic design rules for machining and the most common applications of each material and surface finish, so you can make the right choice every time.
Situation of Application: Services: CNC milling, bead blast, black anodized, laser etchingMaterial: aluminum 6061Quantity: 550 sets, 3 components ...
Read More

→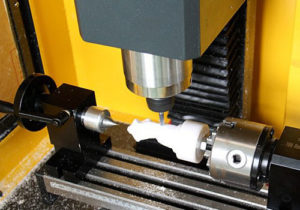 The definition of CNC machining Generally speaking, computer numerical control (CNC) machining is a deduction manufacturing technique that produces finished ...
Read More

→

CNC machining is a manufacturing process, which apply programmed computer software to control factory tools and machinery movement in producing ...
Read More

→
Ready for Your Project with A Free Quote?