Runsom offers a wide range of custom micro CNC machining services, including 3, 4, and 5-axis CNC milling and turning, grinding, EDM, laser cutting, and others. There are abundant CNC machining services from design, rapid prototyping, and complex parts geometry to low or large-volume production for your choice. And we are always committed to producing high-quality machined parts in line with your budget and lead time demand. Think about Runsom if other CNC machine shops have no capability to complete your high-standard components.
CNC milling is to cut solid plastic and metal material into final precision parts using different axis milling processes. Milling can be also known as a perfect way of making tooling for die casting and injection molding. Learn more
CNC turning is a process of machining parts with cylindrical features from metal or plastic rod stock. This process allows to make any circular parts effectively such as shafts, worms, and spheres, and it can apply to the creation of the parts with complex external and internal geometries and various threads. Learn more
ISO 9001:2015
certified
Tolerance as tight as
±0.02 mm
3 & 5-Axis milling
& turning prototypes
Delivery in as fast
as 1 day
CNC Machining Materials & Finishes
Choosing the exact materials and surface finishes is a vital step in the manufacturing of your CNC machining projects. Headquartered in China, more than a CNC shop, we are also a reliable supplier who stocks all kinds of materials and offers various finishing options on your demand.
Aluminum 6061
Aluminum 5052
Aluminum 2024
Aluminum 6063
Aluminum 7050
Aluminum 7075
Aluminum MIC-6
Learn more about aluminum for CNC machining.
As machined: Without any surface treatment processing methods, the parts will leave visible tool marks and burrs, which can be completed quickly and cost-saving.
Our standard tolerance for metal is DIN-2768-1-f and plastic is DIN-2768-1-m in CNC machining. The tolerance is greatly influenced by the part's geometry and material type. For the specific tolerance details of different parts, please contact us.
Type
Tolerance
Linear dimension
+/- 0.025 mm
+/- 0.001 inch
Hole diameters (not reamed)
+/- 0.025 mm
+/- 0.001 inch
Shaft diameters
+/- 0.025 mm
+/- 0.001 inch
Part size limit
950 * 550 * 480 mm
37.0 * 21.5 * 18.5 inch
CNC Machining Applications
CNC machining can cut materials with a high variety of fully dense, so it is ideal to fabricate metal tooling for injection molding, fixtures, stamping, blending, high pressure die casting, blow molding, etc.
Our high-speed 5-axis CNC machines make it possible to create mold cavities, lifters, and other mold parts with complex geometry and high precision in just hours which may need days to make by EDM in the past, extremely enhancing our mold-making process.
Why Choose Runsom for Custom
CNC Machining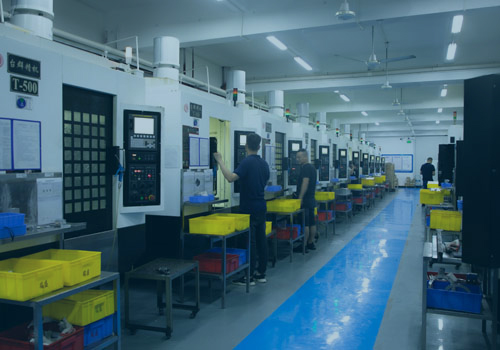 Our custom CNC machining service is faster, easier, and more affordable than traditional machine shops by means of automation.
Instant quotes within 24h - no need to keep track of quotes in your mailbox;
No demands for a minimum order volume - no limits on the order size & dollar value;
Transparent pricing - all production costs based on the design are included in our quotes;
Full Series of Materials - Choose from various alternatives of possible combinations of materials and finishes for your order;
The ability of unmatched capabilities - overperform the most of our rivals;
High assured quality by our QA teams- a standardized inspection report with every order;
Our distributed network of CNC machine shops allows each order competitive pricing.
Work With Us in 4 Simple Steps Only
Upload Your Design
Just simply upload your CAD files and submit RFQs with clear information online.
Receive Design Analysis
We'll send you design for manufacturability analysis and transparent pricing.
Start Manufacturing
Our experts will produce your parts with the required technologies and materials.
Receive Your Parts
Your parts will be delivered to your door directly with stringent deadlines.
CNC Machining Parts Gallery

CNC machining is a manufacturing process, which apply programmed computer software to control factory tools and machinery movement in producing way. Complex … Read more
Ready for Your Project with A Free Quote?