Choose Runsom 3D printing services - a fantastic additional manufacturing production center for your rapid prototyping project
Place Your 3D Printing Order Online
Runsom offers the latest 3D printing services and technologies, including SLS, SLA, FDM, MJF, etc. We can build the appropriate 3D printing solutions for business printing needs.
3D printing is a revolutionary technology that produces impossible-to-make parts directly from CAD files. The main advantage of using 3D printing is its versatility and flexibility, which makes it suitable for small-scale manufacturing and rapid prototyping. Our main six types of 3D printing technologies are as follows:
Stereo Lithography Apparatus (SLA)
SLA is perfect for extreme accuracy and high resolution parts with injection mold-like, smooth surface finish, and feature detail. It is a highly-versatile platform for parts prototyping and production settings.
Selective Laser Sintering(SLS)
SLS is used to produce functional plastic parts with good mechanical properties and high accuracy. All these parts are available for end-use, low-volume production, and rapid prototyping.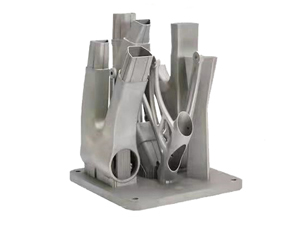 Fused Deposition Modeling (FDM)
FDM is widely known for high speed, high accuracy, and competitive cost 3D technology. Runsom provides various colors, post processing for FDM parts, and FDM material selections for your options.
MJF starts with powdered materials thin layer deposit on the platform, then fusing droplets mixing with detailing agents are applied with thermal energy on materials top to define parts geometry. MJF process is used for small-batch plastic parts production with various functions.
Direct Metal Laser Sintering(DMLS)
DMLS printing process can produce highly complex features and all-in-one assembly metal parts which are difficult to achieve with subtractive manufacturing techniques.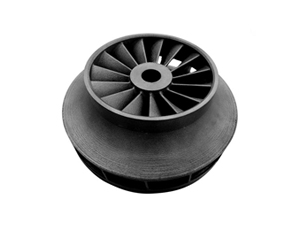 Binder Jetting has multiple capabilities in diverse production of functional metal parts, full-color prototypes, figurines, and large sand casting. The powder materials commonly used in Binder Jetting process are metal and ceramics.
The Best Materials Options for 3D Printing
The right material is of great significance in the 3D printing process. Runsom provides a wide range of materials to satisfy each demand for your application.
High strength and impact resistance.
High impact resistance and flexibility, sterilizable.
Engineering plastic, flame retardant, and high-performance applications.
High detail and smooth surface.
High strength and stiffness.
Commodity plastic, improved mechanical and thermal properties.
UV stability and high chemical resistance.
High thermal, electrical conductivity, low density, and natural weather resistance.
How to Get Started with Your Projects

1. Upload Your Design
Just simply upload your CAD files and submit RFQs with clear information online.
2. Receive Design Analysis
We'll send you design for manufacturability analysis and transparent pricing.
3. Start 3D printing
Our experts will produce your 3D prints with the required technologies and materials.

4. Receive Your Parts
Your parts will be delivered to your door directly with stringent deadlines. Get a Quote
Advantages of 3D Printing
3D printing confers great benefits for making a prototype of the product, especially in the manufacturing field. It creates infinite possibilities for the manufacture of small batches, one-offs, and functional prototyping in increasing productivity and efficiency while saving time and money.
Each 3D printing process has its specific benefits as well as its limitation compared with other processes. Check out our guide to learn more about Select The Perfect 3D Printing Technology and Geometry Restrictions in 3D Printing.
3D printers can reduce the time frame of production. You can expedite your product development with 3D printing solutions that improve efficiency.
3D prototypes are built with precision. Tight tolerances are an expectation for nearly every prototype, and 3D printers reduce the possibility of production errors. Your 3D printed prototype will provide an accurate representation you can use to better plan a final product. 
Also, accuracy variation exists in the 3D printing process. From this article-Dimensional Accuracy of 3D Printing, you can figure out the parameters that affect the dimensional accuracy of different 3D printing technologies.
Current 3D printers use a variety of methods to print allowing for a wide range of materials. This enables customers to experiment with different printing processes and materials to choose the best solution for their application.
3D printing makes it possible to produce 2D or 3D parts of almost any complex geometry, creating more intricate and accurate prototypes without additional cost.
High strength and stiffness.
With 3D printing, the complex geometries can be printed as one piece, cutting the assembly time by half or more.
Compared with traditional manufacturing technologies like machining, 3D printers generally have no material wastage while needing power for operation.
Why Choose Runsom 3D Printed Parts Online
Instant feedback
An instant quote is available for your 3D printing project within 24 hours. You can get the quote for free with no requirement for minimum order volume.


Infinite capabilities
Our facility is well-equipped with the latest 3D printers, ensuring your prompt order is completed in rapid turnaround - whether it's a single prototype or large-volume production.
Multiple options
We offer 3D printing solutions along with abundant combinations of finishes, materials, tolerances, and certifications available for your 3D part applications.
3D printing is a revolutionary technology that creates objects by joining materials layer by layer from 3D model data. So it is generally referred to as additive manufacturing where part geometries are added by fusing with the previous layer. 3D printers deposit materials in a preprogrammed pattern to realize the layer-by-layer process by following the instruction sent by a computer.
A specific 3D printing process may be suitable for some applications. You're expected to consider some essential factors such as material requirement, physical or visual characteristics, technology capability like accuracy, and parts size. This will help you make the best decision for your project. Check out this passage for a quick reference - Select The Perfect 3D Printing Technology.
There are large quantities of different processes for 3D printing but each process has its specific materials and design requirements. Therefore, it's worthwhile to understand all key design factors related to all 3D printing processes. Read more about the 3D Printing Design Consideration.
Our 3D printing is commonly used in many industries for rapid prototyping and production: aerospace, automotive, consumer goods, special machinery, healthcare, medical, architecture, and construction industries.
MultiJet Fusion (MJF) and Selective Laser Sintering (SLS) are two industrial 3D printing technologies, both of them belong to polymers powder bed fusion. The main difference between MJF and SLS is the thermal heat source.
We have summarized the main differences by comparing them in the fabrication process, accuracy, materials, cost, and leading time to help you distinguish MJF and SLS more clearly. You can learn more from this passage - MJF vs SLS Comparison.
Precision 3D Printing Services from Runsom
Runsom specializes in offering 3D printing solutions to customers worldwide with a global network of distribution channels. Our advanced 3D printing technologies make it possible to put your 3D models into production in as fast as 1 day. We not only provide various materials to satisfy your project needs, but also supply a broad post-processing option to enhance mechanical properties. Work with Runsom, what you will enjoy are the best online 3d printing services and the highest cost-effective 3D printing solution. Order 3d printed parts just needing to simply start 3D printing online with several steps, and our experts will utilize 3D printing facility to build the best outcome. Whether you require small scale 3D printing service or large batch production, we will exert ourselves to accommodate your needs and focus on every single detail.
The transparent pricing and rapid lead time are the essential core of our success. With our online 3D printing services, your parts will be printed at an affordable price and with high standards. Looking for a one-stop shop for rapid prototyping? Runsom is your best choice for custom 3D printed parts.
Send an RFQ – your drawing or 3D CAD model is available for the quotation.
Related Resoures about 3D Printing
CNC machining is the most common subtractive manufacturing technology, it starts with a solid block of ...
Read More

→