Rapid Prototyping and Full-scale Production
Runsom, an expert in CNC machining, 3D printing, injection molding, and die casting, has decades of experience and expertise in rapid prototyping and manufacturing services. Our engineer team with extensive knowledge and experience has utilized the latest prototyping technologies. With our advanced machine shops, we are ideal to provide a comprehensive service to satisfy global customers' requirements, timescales, and special needs. We are able to take your concepts or designs to reality production in just days with our proven prototyping technologies, rapid manufacturing knowledge, and an endless array of materials.
Work With Us In 4 Simple Steps Only
Upload Your Design
Just simply upload your CAD files and submit RFQs with clear information online.
Receive Design Analysis
We'll send you design for manufacturability analysis and transparent pricing.
Start Manufacturing
Our experts will produce your parts with the required technologies and materials.
Receive Your Parts
Your parts will be delivered to your door directly with stringent deadlines.
What Makes Us Exceed the Counterparts
Economy and Efficiency
We carry out an efficient, accurate, and cost-effective process in-house to provide superior product results for your rapid prototyping or rapid manufacturing projects, which makes us outperform other counterparts who need to outsource your orders. This helps to save production costs up to 30% and save cycle time extremely.
Quality and Inspection
With superior measuring and testing equipment, as well as our highly skilled engineering, programming, QC teams, and technicians, we have built a solid base for good-quality parts. Our comprehensive, standardized inspection reports with every order ensure quality metrics are being met.
Top Support for Customers
We are dedicated to offering our clients the best manufacturing services and overall machining processes. Our experts will engage in the whole stage of production runs from material selection to end-use production. We pursue valuable support for our customers beyond their imagination.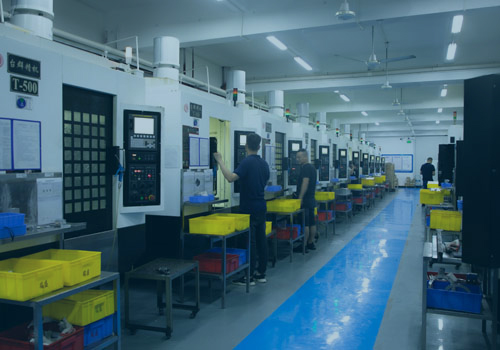 Our Experience In Numbers
Rapid Lead Time
Your samples can be finished rapidly within 7-10 days with the support of comprehensive CNC software and experienced engineers.
Real-time Pricing
A quick and professional quote can be offered in 1-24 hours after you submit an RFQ with the information needed.
Incredible Capabilities
Extensive capabilities in-house can meet your requirements from design, and prototypes to mass production of parts.
Sophisticated Testing Equipment
A full set of inspection equipment & overall quality control system ensure your prototypes or components are created with high accuracy.
Global Supply Network
We have worldwide distribution channels and an excellent transportation chain, allowing your parts to be delivered on time.
Industry-leading Expertise
Advanced rapid prototyping and rapid manufacturing technology to process various metal and plastic materials as per specifications stated.
Start Your Project with A Free Quote