CNC Machining in Polystyrene
Polystyrene CNC machining is a common way to produce a wide array of products as per exact specifications no matter for rapid prototyping, or low or high-volume production.
What is Polystyrene Plastic?
Polystyrene, abbreviated as PS, is a polymer made from the monomer styrene, a liquid hydrocarbon that is commercially fabricated from petroleum. PS is commonly a solid thermoplastic at room temperature but can be melted at a higher temperature for molding or extrusion, then resolidified.
This kind of material comes in two forms, that is, solid and rigid foam. PS plastic is mostly manufactured to be a variety of disposable containers subjected to boiling water because it owns a glass transition temperature higher than 100 ℃. It also owns a quite few advantageous properties such as dimensional stability, good electrical properties, transparency, lightweight, low price, and good machinability. Products made from Polystyrene are gaining favor quickly with manufacturers for a broad of applications including foam cushioning materials, instruments, meters, stationery, packaging, furniture, TV, and toys.
PS plastic is an ideal material in the CNC machining or subtractive machining process since it is available in several shapes such as rod stock, sheets, and more. Moreover, machined polystyrene parts can be processed into various colors to meet specific cosmetic and aesthetic demands.
Polystyrene CNC Machining Specification
Food packaging, lightweight protective packaging, home and appliance insulation, surfboards, automobile parts, roadway and road bank stabilization systems, and more.
It is determined by the desired effect and the PS type used. A tolerance of ±0.010" (±0.25 mm) is available at Runsom.
Chemically inert, cost-effective, long-lasting, excellent thermal insulation, durable, and resistant to water damage.
It is mostly decided by the available machine and part geometry. A minimum wall thickness of ±0.03" (±0.8 mm) is available at Runsom.
As fast as 3 days, but it will be finally determined by part complexity and order quantity.
200 x 80 x 100 cm(the available size is mostly decided by the machine and part geometry).
3-axis & 5-axis CNC milling.
Polystyrene (PS) CNC Machining Manufacturer – Custom CNC Machined Polystyrene Parts
Runsom has stocked over 50 types of plastics and metals to fit different demands for various requirements, and we have verified the raw materials carefully we use to ensure they are the correct ones for each project. Working with Runsom, your Polystyrene models can be crafted into any shape and structure in a short cycle time while maintaining excellent precision and quality via our advanced CNC machining processes. Our experts in CNC machining PS plastic are ready to provide assistance and reviews in your product design and the best solution to save cost and obtain a competitive price.
You don't have to worry about the order quantities whether it's small scale or needs large batch production. As for the sizes, shapes, and other specific requirements, you may also rest assured that all of these elements in Polystyrene parts or components fabricated by Runsom will be completely in line with your critical specifications and digital files. To start your PS plastic manufacturing, just submit your 3D CAD files online, and you will get a quote within 24h.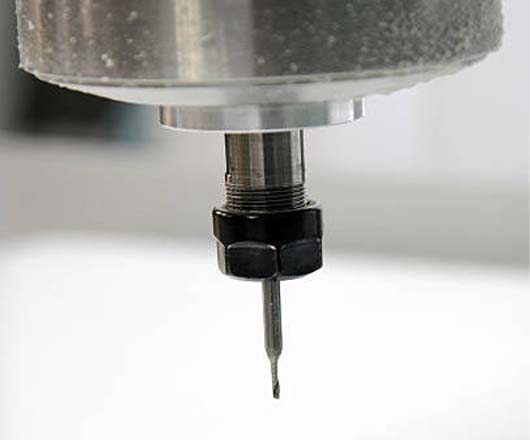 Main Types of Polystyrene Plastic
Its full name is General Purpose Polystyrene, which is a non-toxic, and odorless amorphous transparent thermoplastic with good water resistance, a high dielectric strength, and excellent transparency. GPPS has notable electrical properties, so it is often used as the high-frequency capacitor and laminated electronic circuits in the electronic industry. Its attractive coloring is greatly useful for decoration and signboards in the light industry. Other properties including good surface hardness and stiffness, and great dimensional stability, all of those make it a popular material across many industries. However, it should be noted that this type of plastic has poor wear and chemical resistance, low impact strength, and is not UV resistant.
It's a milky white opaque amorphous polymer whose toughness and impact strength is more than 7 times higher than general-purpose polystyrene. HIPS has good coloring, electrical insulation, and chemical stability, but its tensile strength, hardness, light resistance, and stability are lower than general-purpose polystyrene. Many devices and electric appliances are made from HIPS plastic, including TV sets, radios, various electrical and instrument parts, refrigerator linings, furniture, washing machine barrels, and so on.
This kind of plastic is normally presented in colorless transparent or white particles, which can be colored readily and has excellent resistance to chemicals. It is usually immersed in a hydrocarbon foaming agent with a low boiling point. EPS is characterized by low water absorption, low thermal conductivity, lightweight, good sound insulation, and impact resistance.
Our Strengths in CNC Polystyrene Machining Services
Polystyrene plastic can be made into sheet stock, rod stock, and other shapes, making it greatly useful for subtractive machining or CNC machining process.
Polystyrene is a kind of hard and solid plastic, versatile to produce a multitude of consumer products. And it's quite suitable for making products requiring clarity like laboratory ware and food packaging.
Polystyrene is generally thinner and more brittle than Acrylic but tends to be considerably less expensive than other plastics. Because this material is made with a mold, it may be left with relief markings, as well as a blue haze effect when removed.
Polystyrene is often used to make all kinds of disposable containers to take some high-temperature substances like boiling water. And it also plays an essential role in other applications, such as TV, toys, daily use, furniture, stationery, packaging, foam cushioning materials, electrical components, instruments, etc.