Professional CNC Aluminum Machining Team
Our aluminum machining team is ready to work 24/7.
We know the use of lightweight metals is frequent nowadays. This makes aluminum machining elements very appealing for many industries. Fortunately for you, CNC aluminum machining has been our top knowledge for years.
Such expertise enables us to produce custom precision aluminum elements with the most complex geometries and to guarantee highly accurate results with the expected repeatability for our clients. We strive to keep our CNC workshop updated with the latest technology that is available in the market. Also, we make sure the whole team is always prepared by having continuous training. Additionally, we constantly work on enhancing our aluminum machining processes to increase efficiency and ensure quality while complying with the requirements of our clients.
 CNC Aluminum Machining

 Prototypes​
Aluminum CNC prototyping is a powerful tool to address complicated layout verification and pre-manufacturing testing. It enables you to identify and correct any design problems quickly for you to proceed to the manufacturing step with peace of mind, especially if you are going for mass production. Our skillful engineers will work with you to ensure your prototype results are more than satisfactory. Their working process includes:
Evaluating every objective on your project.
Analyzing your design.
Meeting any unique requirements such as a mixture of welding, EDM, or wire EDM processes.
And we provide this detailed verification step as part of your product development lifecycle to guarantee you get top-notch machining results with the best materials and within your desired time to market and budget.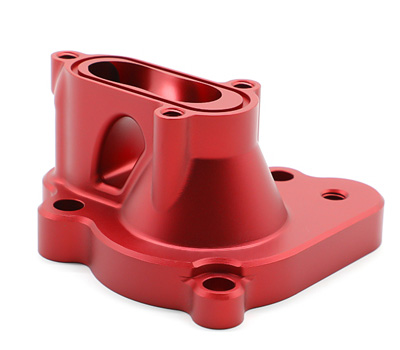 Custom Aluminum Parts​ Manufacturing
Of course, you don't want standard parts you can buy anywhere and everywhere. We understand the need for specialized custom aluminum parts you and all of our customers have. To help you get exactly what you need, we offer technology, experience, and skills at very competitive and affordable prices. Moreover, we complement our manufacturing capabilities with the most powerful surface finish processes. This allows us to ensure we cover the properties required by design. These processes include:
Sandblasting.
Powder blasting.
Anodizing.
Polishing.
Electrophoresis.
Chromating.
Painting.
Our Quality Control (QC) and Quality Assurance (QA) systems are supported by strict application of the ISO9001 quality standards. With the combination of efficient manufacturing processes and adaptable custom engineering, you don't need to worry about your complex custom project being delivered in time and reaching the quality standards you expect.
Benefits Of Using Aluminum In Machining Operations
A Strong and Lightweight Material
High Corrosion Resistance
Significant Electrical Conductivity
Possibility to Perform Surface Finishing and Anodization
Reduced Manufacturing Costs
5-axis CNC Milling Aluminum
If you require 5-axis CNC milling aluminum at the highest level to cover the variety of aluminum elements you need to manufacture, look no further. We can cope with all styles of aluminum milling tasks that require extreme precision and intricate geometries to generate the desired part. We can also comply with remarkably tight tolerances and any surface finish requirement you may have.
5 Advantages of 5-axis CNC Milling Aluminum
Reduced setup to save time and increase productivity.
High rotational precision that results in higher quality.
Possibility of complex geometries with limited error and reduced costs.
Fast material removal with constant chip load.
High-quality surface finish.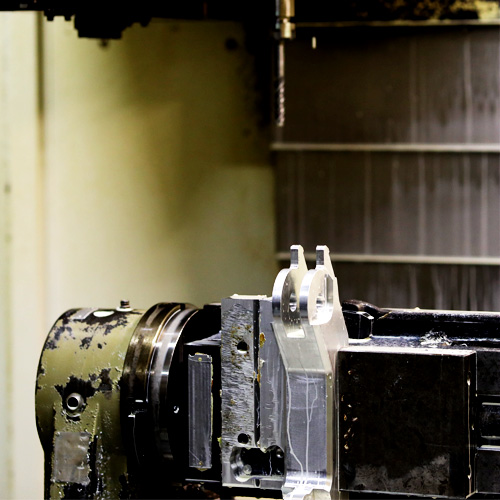 5 Steps To Improve Dimensional Stability In CNC Aluminum Machining
Aluminum Parts With An Integrated Machining Process
Frequently, it takes more than a single process to achieve the part needed. Even more, when your production needs to escalate from a couple of pieces to hundreds or more, you need a comprehensive solution to achieve a more efficient, accurate, and cost-effective process.
To help you achieve your goals, we evaluate every project focusing on the complexity and manufacturability of the element, analyze the manufacturing costs, and generate a path to comply with your design and specific requirements.
The combination of 3-axis, 4-axis, and five-axis CNC milling, CNC turning, and different production tactics allow us to increase the capabilities of the aluminum alloy prototypes into the final product and handle any assignment with ease while saving time and money. The optimal combinations include conventional manufacturing techniques such as EDM, Wire EDM, Die Casting, Investment Casting, Aluminum Extrusion, and Forging.
Discover The Aluminum Material Grades We Offer
There are plenty of properties that make aluminum the best choice for a variety of applications. These properties include flexibility, weldability, high strength to weight ratio, corrosion resistance, low weight, electric conductivity, and exceptional anodizing surface finish. Due to its low price and formability, a wide variety of businesses and industries use aluminum. Understanding the needs of your project plays a critical role in choosing the type of aluminum grade.
We Keep Striving in The CNC Aluminum Machining World
Do you need machined aluminum prototypes or custom aluminum parts for automotive, aerospace, or medical applications? Look no further! We are here to help you. Let our experts guide you in achieving your CNC aluminum machining goals. With our comprehensive processes, you can rest assured that you will see your idea transformed into a reality.