Best CNC Plastic Machining Prototype
Ultra-precision & tolerance
Industry-leading turnaround
On-demand CNC machined plastics manufacturing
At Runsom, you can experience the best CNC machining services for plastics, the fastest lead time, and the highest quality of CNC machined plastic components conforming to the specifications your project needs.
CNC Plastic Machining Supplier
Our CNC machine shops have been fitted with a complete set of the most advanced machines, thus you can enjoy the superior machining capacities and competitive prices here. We treat every order we've received with the greatest efforts and personal commitments to ensure it is completed in a specific time and guaranteed quality. There is a wide range of plastics and post-processing options to perfectly fulfill small production runs or complex prototyping projects. Work with our global supply chain of plastic CNC machining.
What is CNC Plastic Machining
Plastic CNC machining is a viable subtractive manufacturing process in which a moving cutting tool removes material from a solid block of plastic that is placed against it, thus complicated plastic components are created. This process may involve 3, 4, and 5-axis CNC machines to produce multiple sides and end plastic parts with intricate geometries.
Compared to some plastic machining methods like 3D printing or injection molding, CNC machining plastics can be a more ideal option for projects needing tighter tolerances and can be used with a wider array of polymer materials. Moreover, it is more suitable for low-volume production versus injection molding as it's more cost-effective.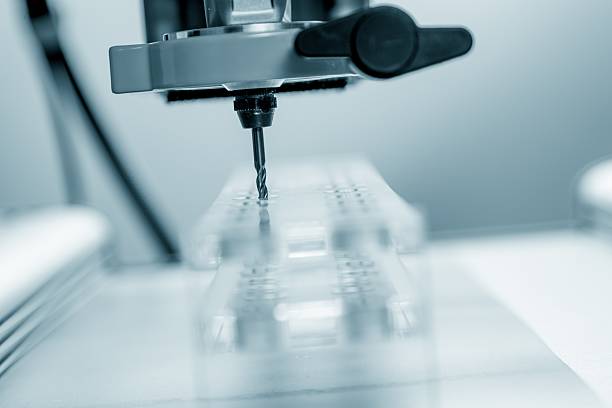 Advantages of Plastic CNC Machining
When to Use CNC Plastic Machining for Production
It could be such a difficult task for you to choose the exact production process. If your project requirements fit these factors below, you can take the plastic CNC machining into account.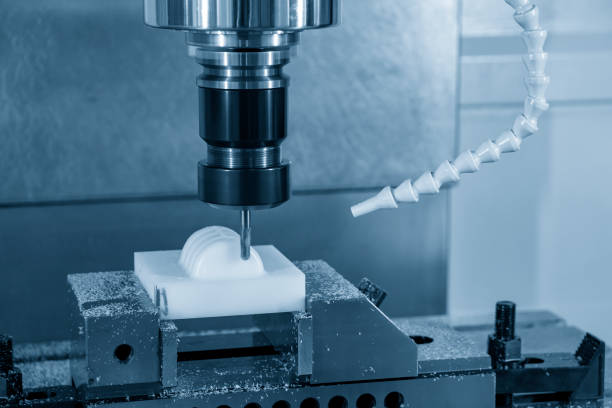 Main factors in choosing plastic CNC machining
There is a limited budget for your project
There only need plastic prototypes
There requires a fast cycle time
There demands a low volume production
Surely, you can also get valuable suggestions from professional engineers on the compatibility of CNC plastic machining for your part production.
At Runsom, comprehensive customer service is available for the whole day, from which our team of experts with highly skilled experience will offer you the most suitable solution to your project and a useful evaluation on how to optimize your plastic parts. Contact our engineering team now or get started your project with an instant quote.
Plastic Materials for CNC Machining We Work With
Runsom excels in the CNC plastic machining of:
HDPE
Lexan/Polycarbonate
PEEK
PTFE
CNC Plastic Machining Types We offer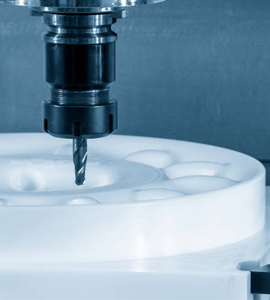 Tips for CNC milling plastics:
1. Use carbon tooling when machining a thermoplastic that has been hardened with carbon fibers or glass.
2. Take clamps to realize higher spindle speeds.
3. Utilize end mills to relieve stress concentration by forming rounded internal corners and pockets.
Tips for CNC turning plastics:
1. Ensure there is a negative back rake in cutting edges to minimize rubbing.
2. Using good C-2 grade carbide inserts.
3. Polish top surface to form a flat surface finish and reduce material buildup.
4. Utilize generous relief angles for cutting edges.
Tips for CNC drilling plastics:
1. Keep CNC drill bits sharp to reduce the stress on the part. Different lip angles should be accommodated according to different types of plastics.
2. Pay attention to the ejection of the CNC drill. It is important to make sure the drilling depth not to exceed three or four times the drill diameter and to lower the feed rate when the material nearly is exited from the drill.
Plastic Swiss CNC machining
Tips for Swiss CNC machining plastics:
Choose the correct tooling speeds to eliminate temperature restrictions occurred when machining with thermosetting polymers or thermoplastics.
Our Incredible CNC Machining Capabilities in Plastics
We have firm faith and determination on producing high-quality parts, and other advantages you can enjoy working with us are as follows:
Runsom always focuses on providing parts for our clients with superior precision and versatility. Our excellent support of the plastic CNC machining service for global customers makes a difference that thousands of clients place their orders in our company. We have the capability to deal with all kinds of applications and projects with effective solutions as per your time and money.
Applications of CNC Machined Plastic Parts
CNC machining is a common manufacturing technology used for creating plasic parts. Given its relatively competitive price and machining with ease, CNC machined plastic components are widely used for various applications in different indusries, including:
Automotive
-fire blockers, air conditioner vents, valve seats, gauges, dials, switches, etc.
Pharmaceutical
-dentistry surgical guides, endoscopic probes, cardiac implants, sterilization trays, etc.
Aerospace
-pump gears, rudders, fuselages, ventilation ducts, etc.
Military
-communication devices, transportation vehicles, etc.
Electrical
-electrical insulators, switches, electrical insulation materials, watertight seals, etc.
Food
-assembly line pieces, spray bars, etc.
Why Choose Us for Your CNC Plastic Machining
Gallery of Plastic CNC Machining Parts
FAQs of CNC Machining Plastics
In plastic CNC machining, a plastic block is processed to form a final desired shape, size, or surface finish. This process is also known as a subtractive technology since unwanted geometry is removed from a raw block of plastic. There are a wide variety of resins to choose from, so the part can be exactly created in the proper material. This rapid prototyping method is economical and efficient for unit production for functional testing.
To get more details on CNC plastic machining, you can follow the guideline - CNC Plastic Machining: What Is It, Creating Prototypes, Operations, Materials
The cost of plastic CNC machining is determined by several aspects, including the size, geometry of the part as well as the needed type of plastics. All the factors will have a direct impact on the choice of the type of machine, the manufacturing time, and the production cost.
Our intelligent quote system can make correct pricing quickly from the 3D CAD file, based on thousands of valuable data from previous CNC machining orders. What you need to do is just upload your CAD file online. The free quote will be sent to you within 24h.
ABS may be an all-purpose plastic for CNC machining because of its excellent dimensional stability and machinability. POM can be taken into account when the application requires high stiffness and low friction. Other specific requirements like mechanical or aesthetic properties will greatly determine the final selection of plastics.
There would be much fewer surface finish choices in plastic CNC machining when compared to metals. However, the post-processing in CNC machining of plastics might not be needed anymore, because a near-net final surface would be left when the operation of this process is carried out properly.
Suitable CNC plastic finishes include:
Bead Blasting
Painting
Brushing
There is no need to make a mold in CNC machining plastic, so it could be cost-saving and time-saving for rapid plastic prototyping.
Ready for Your Project with A Free Quote?